Fuel tanks

5 000L - 10 000L - 20 000L cylindrical
---
The quality of our ancillaries and complementary equipment guarantees the perfect running of our technical solutions.
Safe materials that comply with current standards.
You can choose the capacity and benefit from a large autonomy with storage capacities from 3000 to 20 000 litres.
Our cylindrical fuel tanks are all double-walled in accordance with current regulations.
---
TECHNICAL DATA
---
Double-walled steel tank, class A, complies with the NF.EN-12285-2 standard.
---
Optional leak detector.
---
Equipped manhole.
---
Steel tank sitting on cradles.
---
Lifting ring.
---
Pneumatic gauge.
---
Easy connection to earth.
---
Push/pull oil flow/return connection.
---
Filling at ground level.
---
| | | |
| --- | --- | --- |
| 5000 cylindrical | Push pull 15 | 3600x1500x1800 mm / 1400 kg |
| 10 000 cylindrical | Push pull 15* | 4200x2000x2300 mm / 2200 kg |
| 20 000 cylindrical | Push pull 15* | 5050x2450x3000 mm / 3900 kg |
| * Optional threaded connection DN20 or Push pull DN20 | | |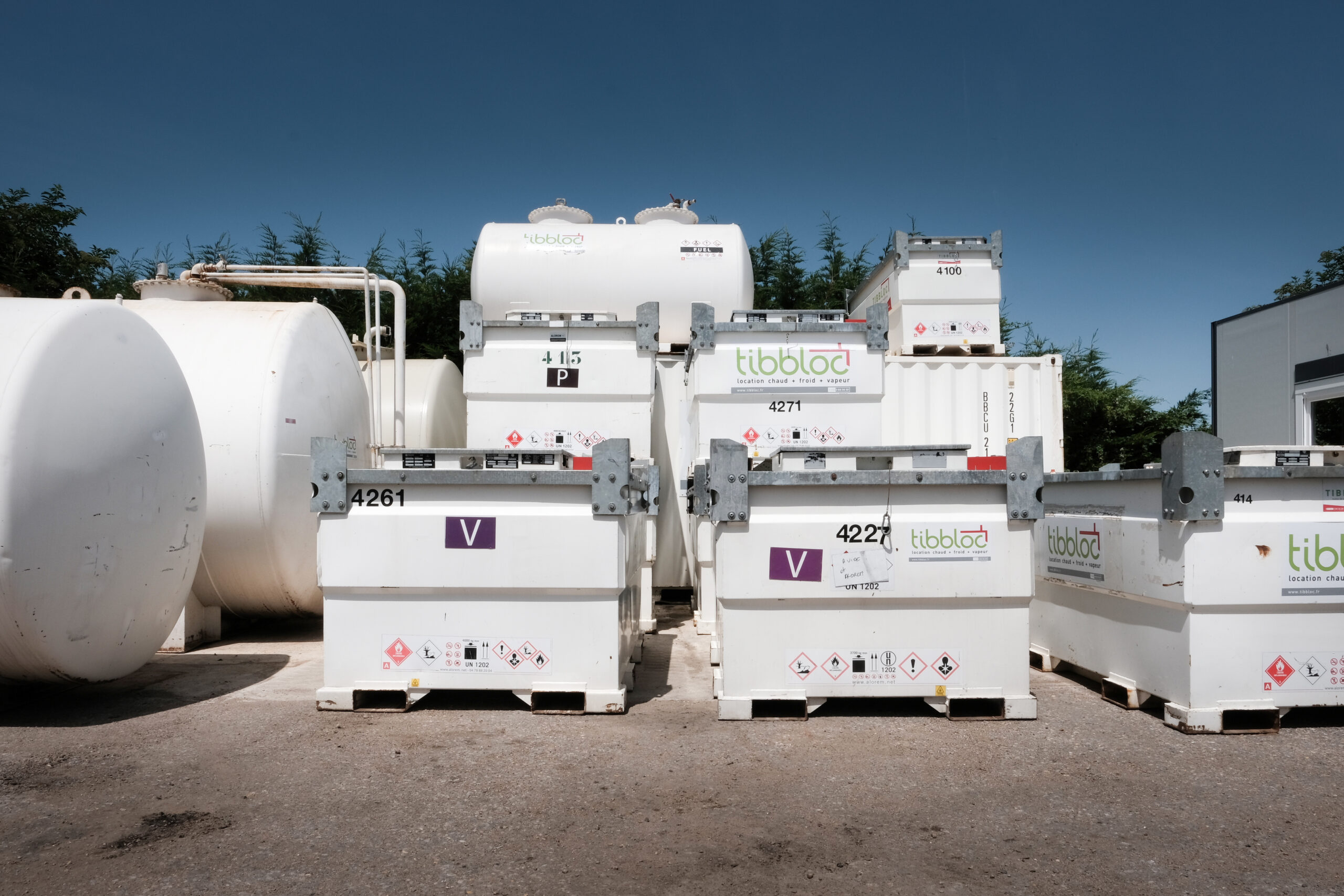 Mostly rented together