We present our new 10 T/h steam boiler.
Quick to set up, our high-powered mobile steam solutions from 6 to 17 T/H for hire are the perfect answer to the needs of industrialists and district heating network professionals in the event of works, breakdowns or increased production.
For more information, you can consult our steam solutions by clicking here

Or send a request via our contact page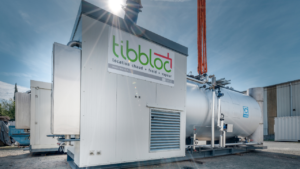 Our Parisian branch in Guibeville is now moving to new premises in Saint-Germain-lès-Arpajon.
Meet at 1.3 Rue Henri Rol-Tanguy, 91 180 Saint-Germain-lès-Arpajon.
https://goo.gl/maps/NWoPAKbxDXcrDpg8
If you have any questions, you can reach us on 0 810 310 307
Find all our solutions by clicking here.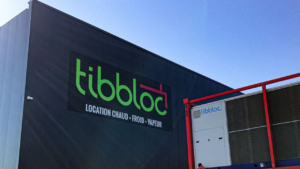 New TIBBLOC facility in Angers, a workshop specially dedicated to steam activities, in collaboration with our partner COMETI – Industrial Boilers.
Operational this summer, this 1000 m² workshop will be equipped with a 50-ton overhead crane and a test bench for the maintenance and requalification of our boilers.
All our steam equipment will also be managed and stored on site.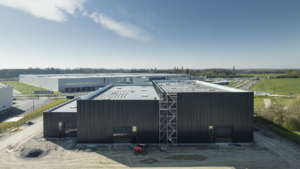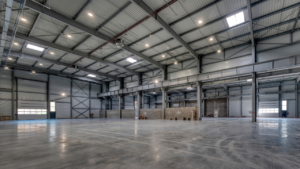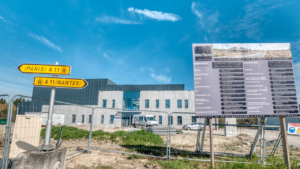 Find a Tibbloc service with TIBBVIEW. This remote monitoring tool allows us to optimise the performance of our boiler rooms, maintenance and reduce downtime with its remote control service.
Find out more about our TIBBVIEW service by clicking here
Our story started in 2007. The story of two experts in thermal energy, Gilles BERTRAND and Serge BRUNERIE, and their partner TIGR, who had the innovative idea of offering :
– Heating solutions without investment, on a rental basis
– Fully pre-manufactured and containerised boiler rooms for quick and easy transport
– Turnkey services to facilitate the daily life of #operators and #manufacturers
Our brand TIBBLOC is based on the background of our founders who gave their initials to create the Company!
→ TIGR / Bertrand / Brunerie / Location
Our development in multi-energy started in 2011 with the arrival of Michael Hamon and the launch of the cooling and air conditioning ranges;
It continued in 2018 with the introduction of the steam boiler range and accelerated recently with the negative cooling and compressed air range.
Our commitment is the continuity of this entrepreneurial adventure with all of our teams combined with the past, present and future; our strategic Partners and the confidence of our Customers who benefit daily from our temporary energy solutions.
We approach our future with confidence. By the end of 2022, we will have more than a hundred employees and a turnover of more than 30 million euros.
Want to know more or join our team? Contact us at info@tibbloc.fr or Tel. 0810 310 307.
Visit LinkedIn to see the video produced: https://www.linkedin.com/feed/update/urn:li:activity:7000729928811827200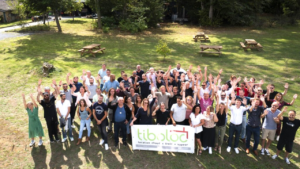 Loyalty to our French customers: our commitment is to support you in all situations.
In the early spring of 2022, in anticipation of the upcoming tensions in the supply of heating and steam generation, we were heavily solicited by multiple foreign firms. Their aim was to secure energy supplies by setting up temporary back-up facilities.
We immediately reacted by inviting all our historical partners, operators and industrialists in all French territories, to anticipate their needs before the summer 2022.
At the same time, we invested €5 million in equipment to support demand, contacted our manufacturers in France and Europe, and recruited around 20 additional staff.
Naturally, we are proud to help French industrialists, of all sizes and in all regions, to spend the winter in safety, as well as our operating partners who are mobilised to serve hospitals, nursing homes, the tertiary sector, housing, local authorities and industry.
This is the meaning of our commitment, our responsibility and our loyalty, which we reiterated at our Corporate Seminar held in mid-September 2022.
Strong values shared by our teams which honour us and allow Tibbloc, independent French rental company, to celebrate this year 15 years of energy at your service.
And because we don't leave anyone by the wayside, our sales team works every day to offer solutions to the French companies that contact us.
For any questions or comments, please contact us at info@tibbloc.fr or Tel. 0810 310 307.
Visit LinkedIn to see the video produced: https://www.linkedin.com/feed/update/urn:li:activity:6998209167098310658
Today we're talking about Nicolas who did an apprenticeship with the Tibbloc team.
"During these two years of work experience, I was able to learn, be accompanied and trained in the tasks that were entrusted to me. Overhauls, connections, adjustments, checks and folding of boiler rooms and refrigeration units", explains Nicolas.
The complexity of this profession is perfectly matched with the work-study system, as it allows for a combination of practice and theory. "More than just training, I was able to gain confidence. Today, I am able to work independently."
In September 2022, Nicolas signed a permanent contract as a Heating and Refrigeration Technician. 👨🏼‍🔧
Like Nicolas, join our team!
For work experience, an internship, a temporary contract or a permanent contract, there are opportunities to be explored in our five sites in France.
Contact TIBBLOC : recrutement@tibbloc.fr