We present our new 10 T/h steam boiler.
Quick to set up, our high-powered mobile steam solutions from 6 to 17 T/H for hire are the perfect answer to the needs of industrialists and district heating network professionals in the event of works, breakdowns or increased production.
For more information, you can consult our steam solutions by clicking here

Or send a request via our contact page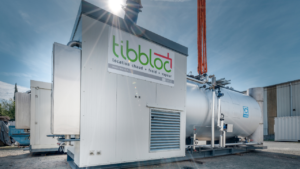 Installation of a 6T/h steam boiler to repair a brewery.
To meet your specific requirements, Tibbloc offers complete boiler rooms in containers, with 24/72 SPHP operation.
HIGHLIGHTS
Cost-effective
No Capex
Costs controlled
Immediate response to emergencies (breakdown, breakage, etc.)
Choice of duration
Recent, high-performance equipment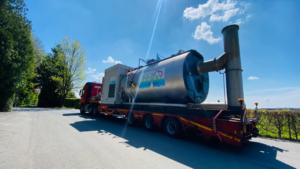 Steam boiler room
After a full year of rental, Tibbloc has just provided the decomissioning of a temporary steam boiler room producing 19 tonnes/hour of steam.
Our steam boilers are designed, delivered and commissioned on a turnkey basis.
All our models are designed to be suitable for rental:
Robustness
Flexibility
Ease of use
Quick implementation
In addition, we provide water treatment services with softeners and remote monitoring of its quality with the TIBBAqua service. All your steam accessories are available at Tibbloc.