Tibbloc is expanding!
To strengthen our regional coverage, we are delighted to announce the opening of our new branch in the Grand-Est region, in Woippy.
It's ideally located, at the junction of the A4 and A31 motorways, 15 minutes from Metz centre, 1 hour from Nancy, 1 hour from Luxembourg, 2 hours from Reims and 2 hours from Strasbourg.
To get there, click here: https://goo.gl/maps/dovzwhWY1f8y6Tb46
See you soon!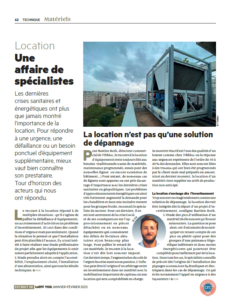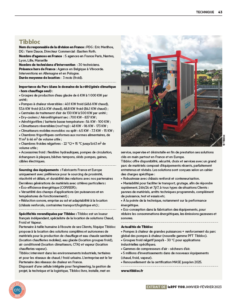 You can download the PDF here!
On the occasion of the CFIA in Rennes, our teams were present for 3 days in Hall 5 – Stand E3BIS.
This year was the fifth consecutive year that TIBBLOC was present at the CFIA in Rennes.
A big thank you to our many visitors who came to see us.
See you next year!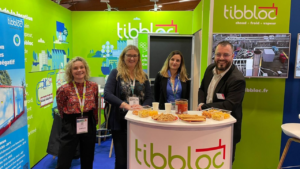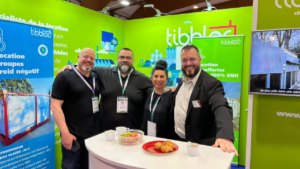 Overview
Founded in 2007 by experts in climatic engineering rooted in Bretagne, TIBBLOC (100 employees in 6 agencies) is a French rental company of temporary power solutions, independent and on a human scale. This year, true to its passion and local commitment, TIBBLOC is proud to become a partner of the EAG. This partnership takes shape with the arrival of TIBBLOC on the shirt of the professional team.
To know us better… TIBBLOC facilitates the daily life of urban networks, industrial companies, local authorities and the tertiary sector by making more than 300 MW of mobile equipment available 24/7 for the production of heating, cooling, air conditioning, air treatment, steam and compressed air.
In France and in Europe, reactive experts are mobilised to study, deliver, install and supervise your temporary power solution. With TIBBLOC, you always have a mobile power solution nearby, in case of emergency, breakdown, breakage, scheduled work, need for additional power or testing of new processes.
These solutions are quick to implement and easy to install, and include fuel delivery on demand. They are delivered, installed and put into operation by the TIBBLOC teams.
Heating rental
The temporary boiler rooms (60 KW to 5,000 KW) TIBBLOC are for the most part equipped with mixed burners to produce heating and DHW via premium domestic fuel oil, 100% ENR colza, eco-fuel, wood, gas. In addition, TIBBLOC rents out other solutions: electric boilers, domestic water production, hot air generators, heat pumps, unit heaters.
Cooling rental
TIBBLOC chillers (10 kW to 1000 kW) are the benchmark in the rental market for process or comfort cooling. In addition, TIBBLOC rents a large fleet of air conditioning, air treatment and air purification systems: air treatment units, roof top air conditioners, monoblocs, splits, reversibles, air coolers, dry air coolers, air purifiers, cold rooms and refrigerated containers.
Steam rental
In 2018, TIBBLOC diversified into the rental of steam (250 kg/h to 17T/h), superheated water and thermal fluid boilers, 100% equipped in containers, in SPHP 24/72 hours operation.
Find all the heating / cooling / steam equipment for hire at TIBBLOC on www.tibbloc.fr or contact the team on Tel. 0810 310 307.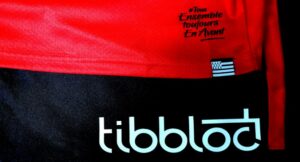 price with Tibbloc, its rental services and its Made in France pre-fabricated products
OPERATING AND FINANCIAL BENEFITS
– Modularity of our rental solutions allowing us to adapt from year to year to the evolution of the environment and the constraints of our clients
– Cost of use savings vs. capital expenditure
– Seasonal variations smoothed out by rental
– Continuity of production in case of unforeseen events (avoids losses due to production stoppages).
ECO-FRIENDLY AND CIRCULAR LEASING
– Made in France
– Reduction of material and waste flows
– Less pollution – what is produced is reused via rental
– Sober – avoids multiple fixed installations
– Sustainable and scalable solutions
– Ability to renovate our pre-manufactured products and adapt them to new standards (retrofit).
SAFE AND SECURE SUPPLY / QUALITY STANDARDS
– Security of supply through strong Partnerships with manufacturers
– Control of our supply chain thanks to 100% Made in France
– And to the longevity of our Partnership agreements
– Tibbloc quality standards and requirements for its partners
– Influencing suppliers on innovations, R&D (decarbonisation etc)
– Adaptations to the rental market to deliver quickly (ISO containerisation, forks/slings, etc.) and to secure our interventions (MASE, Atex, etc.).