Fuel tanks

New generation 3000L - 5000L - 10 000L
---
The quality of our ancillaries and complementary equipment guarantees the perfect running of our technical solutions.
Safe materials that comply with current standards. You can choose the capacity and benefit from a large autonomy with storage capacities from 3000 to 20 000 litres.
---
TECHNICAL DATA
---
Steel fuel tanks (3mm), double-walled, UN (United Nations) approved for the transport of fuel oil on the road according to ADR regulations (only 3000L).
---
Tanks that can be transported full to any location (3000L only), without the need for emptying or degassing.
---
Anti-wave walls - 110% retention.
---
Forks in all 4 directions and lifting rings.
---
| | | |
| --- | --- | --- |
| 3000 | Push pull 15 | 2320x1550x1320 mm / 1000 kg |
| 5000 | Push pull 15 | 2300x2300x1690 mm / 1680 kg |
| 10 000 | Push pull 15 | 2300x2300x2450 mm / 2930 kg |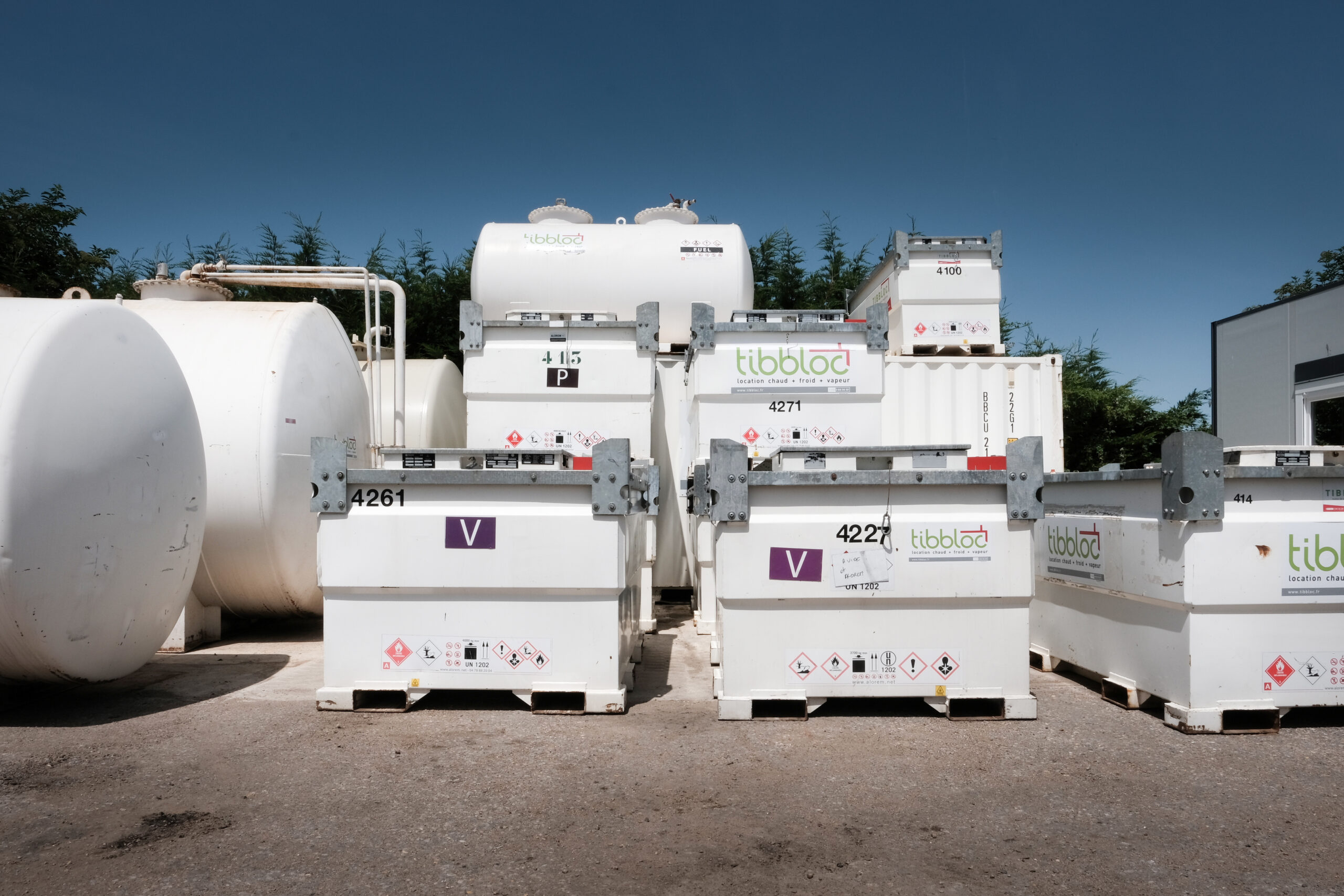 Mostly rented together